Location
Greater Boston, MA
Project Type
Contractor
M. Holland & Sons Construction, Inc.
Structural
Interior Design
Photography
Atrium House, built in 1939, is a Tudor style house in a historic district near Boston, MA. The neighborhood would not allow any changes to the front of the house, so we added windows to the back, bringing in much needed natural light. A 1980's remodel left the house with small, dark spaces devoid of its original character.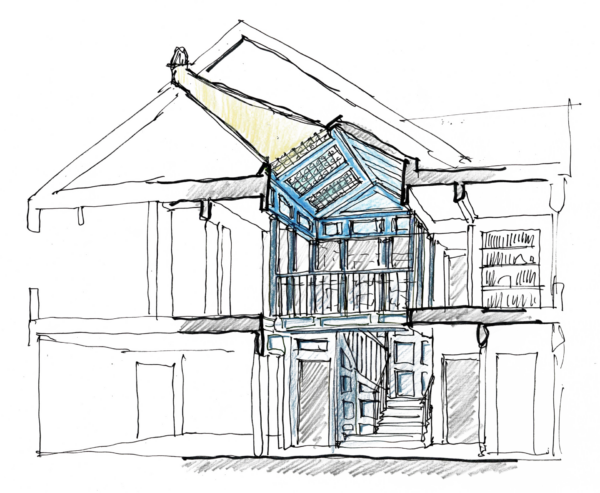 We opened the core of the building, adding custom stained-glass skylights above a newly created double height stair hall, allowing that space to be an interior courtyard for the surrounding rooms. The bedrooms, nursery, playroom and library become more intimate spaces around this core, filled with natural light. Working carefully with interior designer, Kati Curtis, each new room has a distinct character, rich with architectural details, colors and textures.